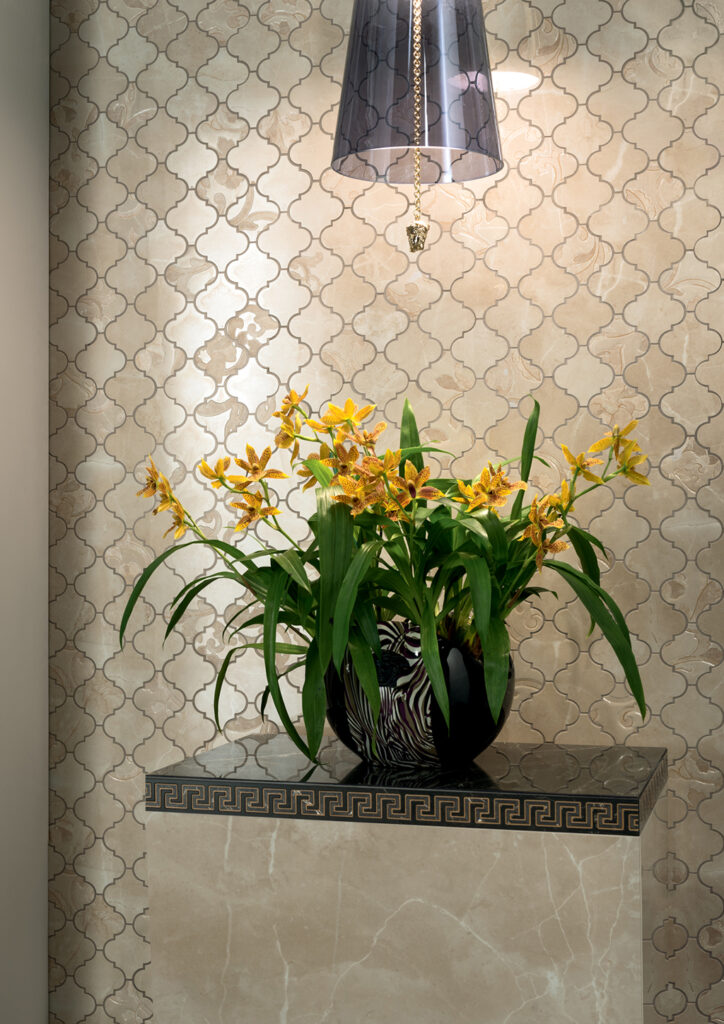 VERSACE CERAMICS
ARMINAS values well-established brand names especially in fashion. A brand like Versace with soft and enveloping shapes, the finest raw materials, timeless color combinations, and the key decorative elements of the Maison, such as the Medusa and the Greek fret pattern.
Founded in Milan in 1978 by Gianni Versace himself, one of the most talented stylists of the 20th century, Gianni Versace is a synonym of Italian excellence throughout the world. Since 1997 the fashion house has worked with Gardenia Orchidea as a partner of choice, sharing both aims and values.
A living project completed with a line of bathroom furnishings for an ALL-ROUND LOOK featuring the unmistakable Versace style.